VISION SYSTEMS FOR THE CAN MAKING INDUSTRY
Sacmi – Automation & Inspection Systems Division has been producing camera control systems for aluminum cans, metal cans, and lids, caps and capsules and different closures for almost 30 years, boasting cutting-edge technological solutions based on experience acquired from the installation of over 8,000 cameras for clients on all 5 continents. Sacmi is one of the leading companies worldwide on vision systems for metal packaging.
Shells, EOE and O.T. ends inspection
Food and beverage cans internal inspection
360° 3D inspection on decorated 2 & 3 pcs cans
Closures inspection: twist off, crown, screw and plastic caps, aerosol components
Bottle cans and aerosol cans inspection
In line coating inspection for metal sheets
In line metal decorated sheets inspection (registry control and color difference metrics with indexes such a Delta E, Delta LAB, Delta RCB and Delta CMY)
---
IcanEnd
The ICanEnd vision systems use patented Chrometriq illumination technology coupled with high resolution cameras to inspect lids of any type, shape or size. Three different versions are available:
ICanEnd-70 for lids measuring up to 70mm

ICanEnd-100 for lids measuring up to 100mm

ICanEnd-200 for lids measuring up to 180mm
VIDEO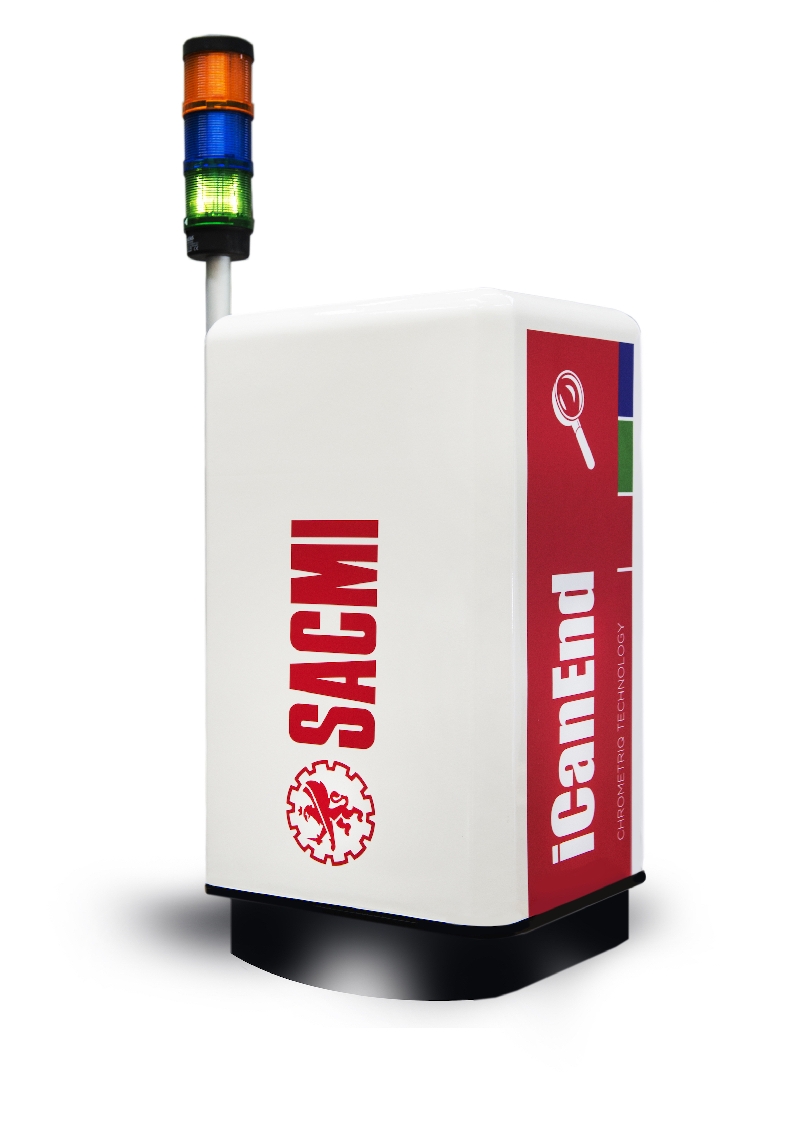 ---
Ulysse
Ulysse is a compact vision system for quality control. It is quick and easy to install on any new or existing conveyor belt and is suitable for inspecting lids, capsules and aerosol components of any type, shape and size. Ulysse is available in two versions:
Ulysse: maximum inspectable size 100 mm

Ulysse XL: maximum inspectable size 200 mm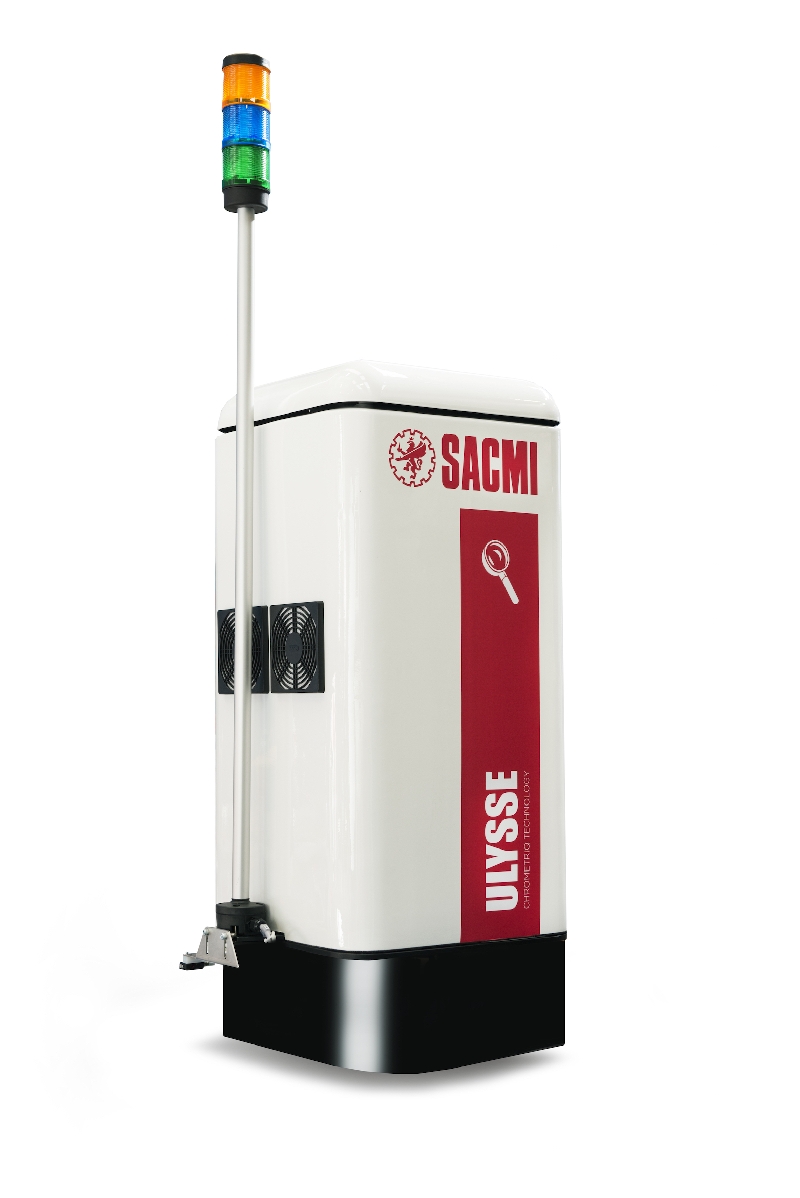 ---
ICan
The ICan inspection systems are used to inspect the inside (ICI) of 2/3-piece metal containers for the Food & Beverage Industry. The standard unit uses two cameras for optimal control, but thanks to a special optic specifically designed by SACMI's R&D centre, it can also use a single camera to inspect the flange and the entire surface of the container. It is available in two versions:
ICan-100 for the inspection of containers measuring up to 100 mm

ICan-200 for the inspection of containers measuring up to 200 mm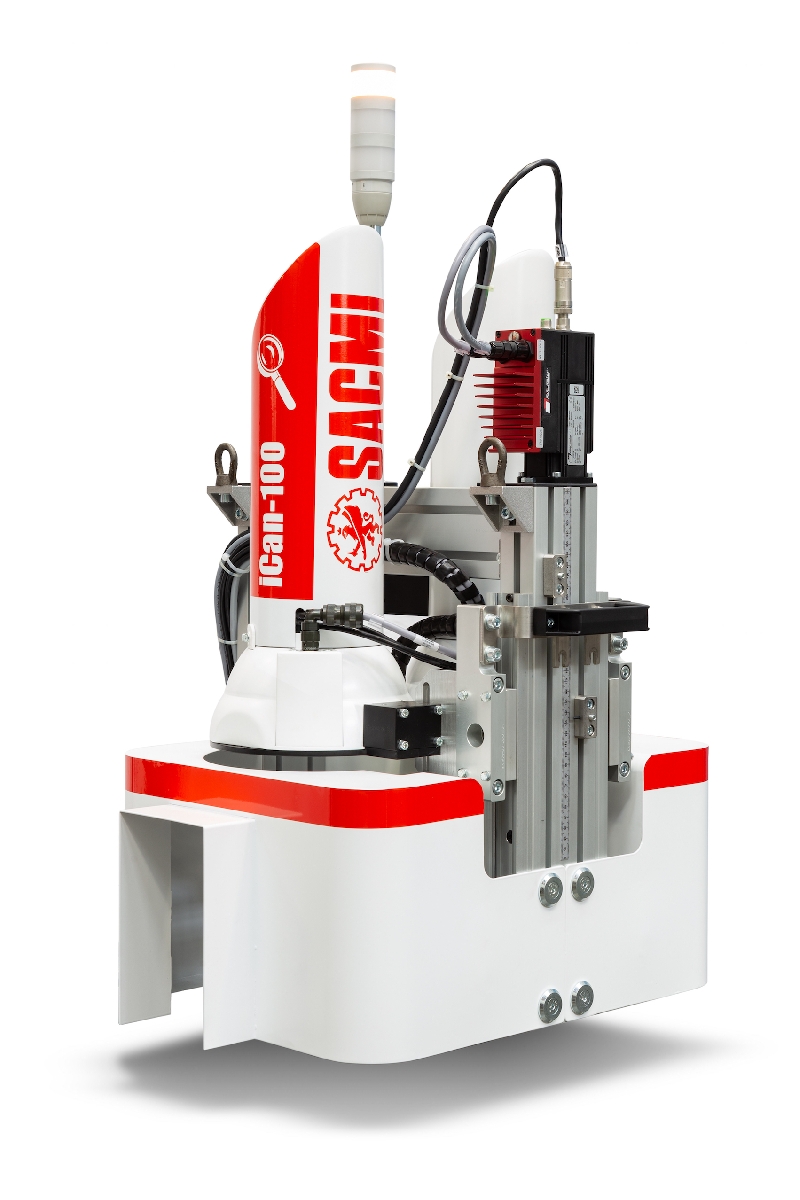 ---
LVS361
The LVS361 vision system applies CVS360-3D technology to create a perfect reconstruction of a 3D object in a 2D image, eliminating any buckling on tin-plate cans of any shape and size, as well as different containers. It is thus possible to implement two important functions: the decoration check and seam check.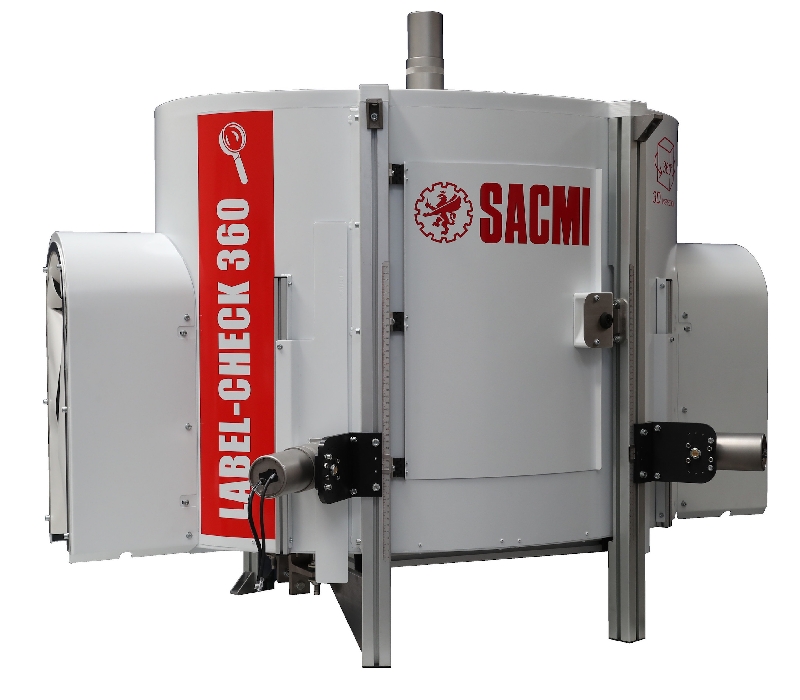 ---
ElioSCan
ElioScan is a new vision system specifically designed to check the quality of decoration on beverage cans. It is fitted with a CVS360-3D module and creates a perfect 2D reconstruction from a 3D acquisition of a can with maximum precision and high speed.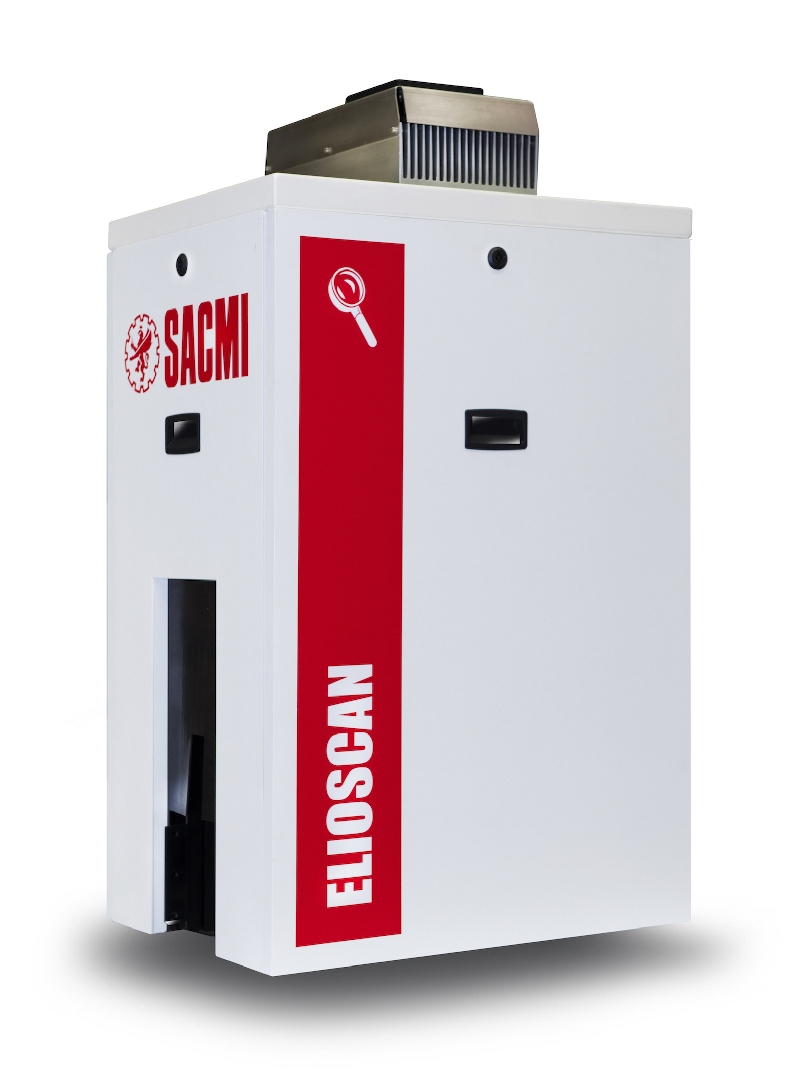 ---
DecoCap 360-3D
DecoCap360-3D is an exclusive vision system for the quality control of decoration on "Twist-Off", "Euro-Twist" or other lugged caps. Equipped with 5 ultra-high resolution cameras, Double Shot technology and CVS360-3D module, it allows for precision inspection of the external decoration both from above and from the side in lugged caps.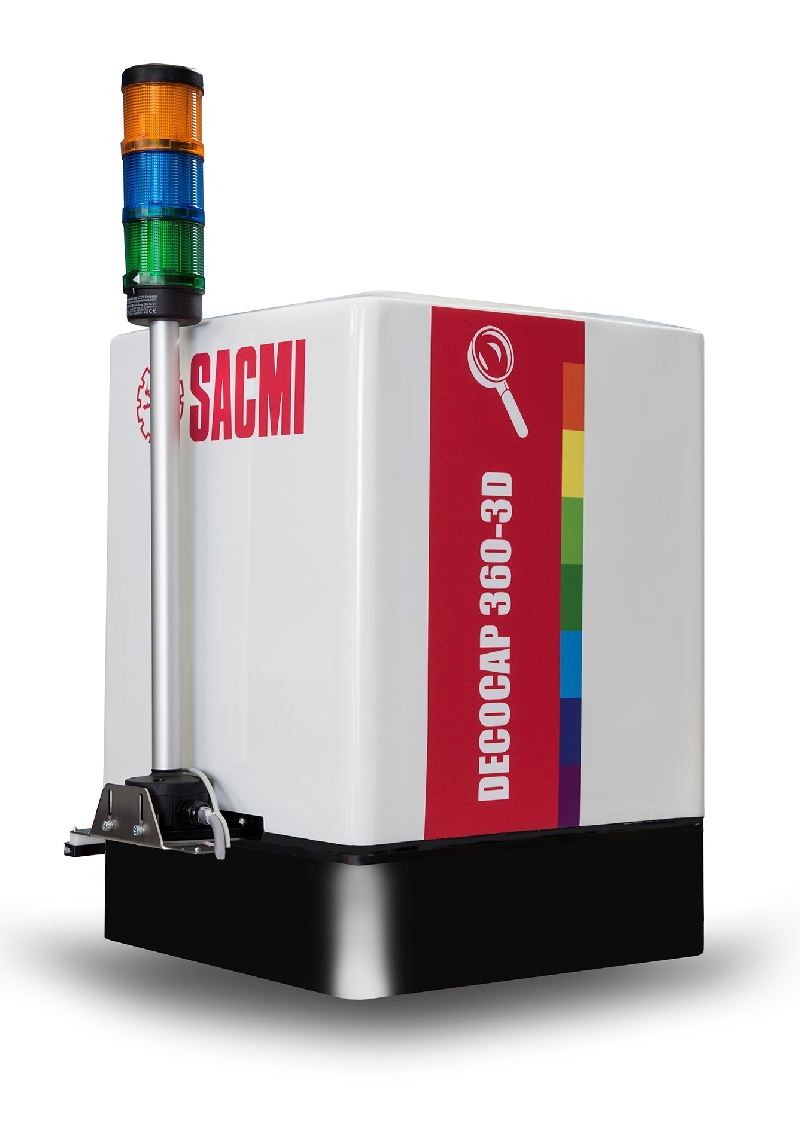 ---
LuggedCaps360-3D
Innovative vision system for checking the quality of the inside of Twist-Off, Press-Twist, Euro-Twist and other caps.
LuggedCap360-3D is equipped with 5 high resolution cameras, as well as the latest, cutting-edge vision solutions, such as Double Shot technology, Chrometriq100-IR illuminator and CVS360-3D module.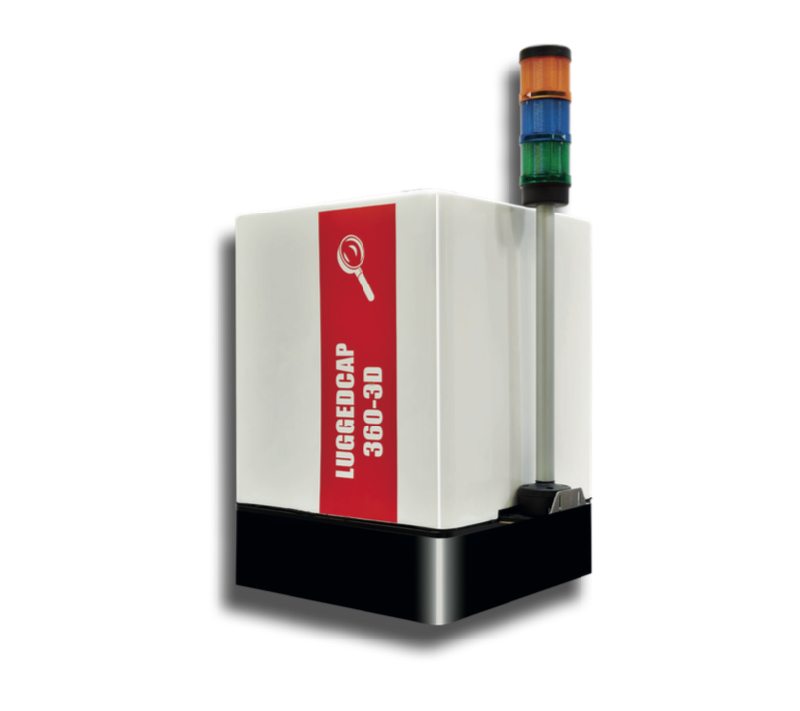 ---
Eclipsim-Coat
A new inspection system for checking coated tin-plate or aluminium sheets. Thanks to a high resolution line-scan camera and Chrometriq illumination, Eclipsim-Coat allows the identification of all defects, such as scratches, marks and other imperfections, with an accuracy of up to 0.1 mm. The inspection of the position and measurement of the print reserve for sheets for can bodies is also available.

There are two different versions depending of the dimensions of the sheets:
Eclipsim-Coat 1000 (sheets measuring 1000 mm x 1000 mm)

Eclipsim-Coat 1200 (sheets measuring 1200 mm x 1200 mm)
VIDEO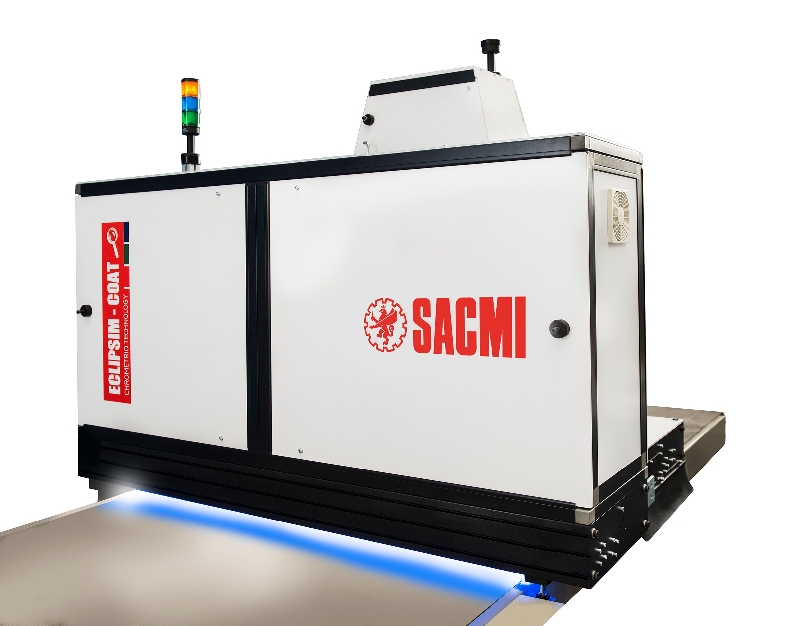 ---
Eclipsim-Deco
This is the new inspection system for in-line quality control of decoration on lithographed sheets. Thanks to a high-resolution line-scan camera, the system can identify all defects caused by the printing line with an accuracy of up to 0.1 mm. It is available in two different versions:
Eclipsim-Deco 1000 (sheets measuring 1000 mm x 1000 mm)

Eclipsim-Deco 1200 (sheets measuring 1200 mm x 1200 mm)
VIDEO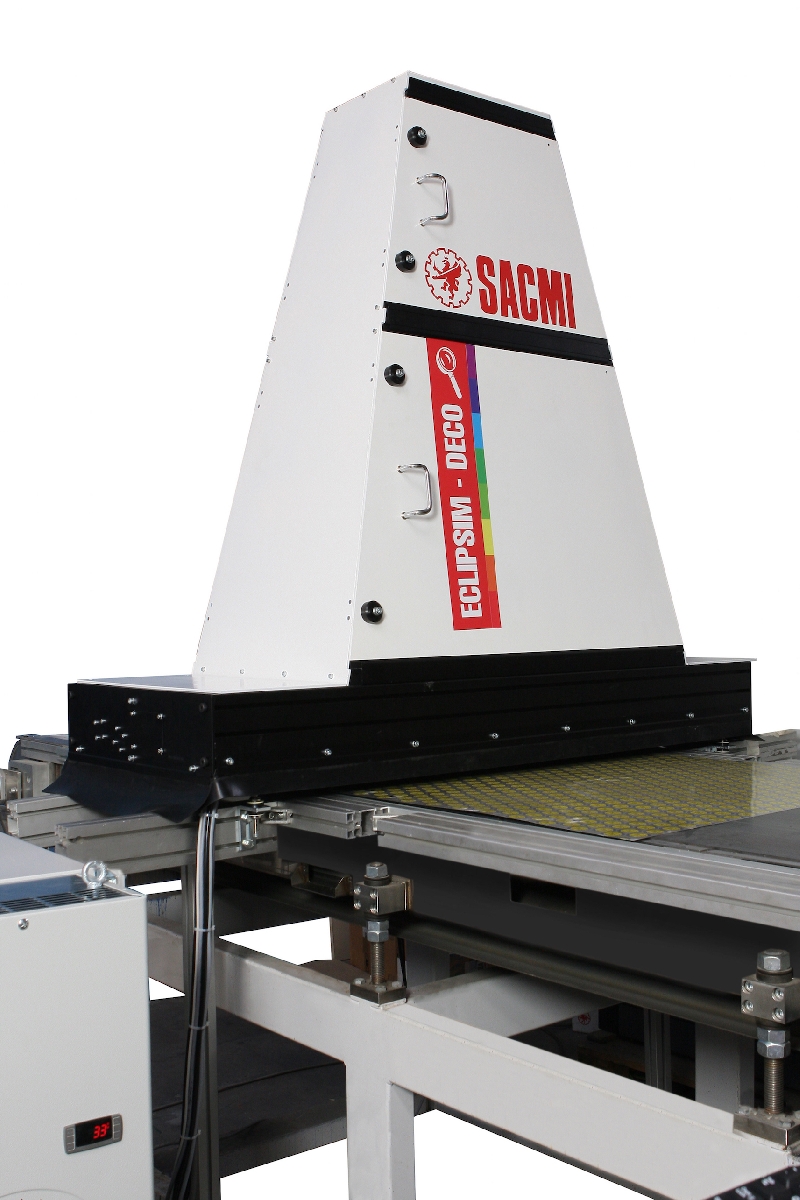 ---
CVSWeb
It allows you to view the statistical data of the on-line vision systems through a browser, using any computer or mobile device authorised to connect to the company network.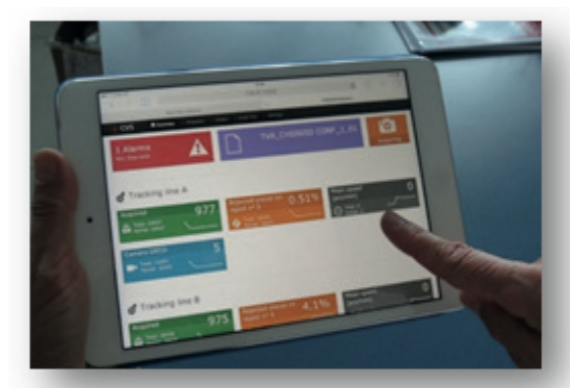 ---
Panorama
Panorama allows you to view all the SACMI vision systems installed in a production facility on a single screen. It collects the data and provides real-time access to the key information: alarms, contactors, active inspection recipes and OEE index (Overall Equipment Effectiveness).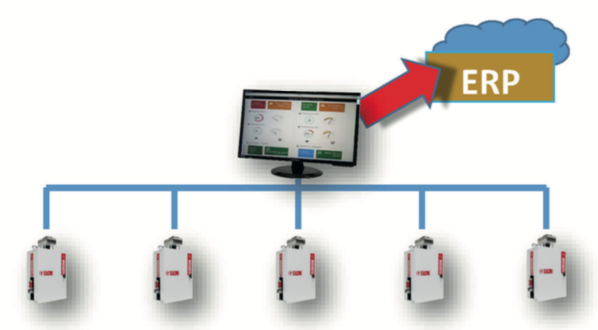 ---
CVS3000
This is the software platform for all the Sacmi vision systems. Easy to use thanks to the dedicated sliders for every inspection tool. It allows you to collect and store statistics on the overall production performance of the line being monitored. It supports all the main communications protocols and allows remote data viewing.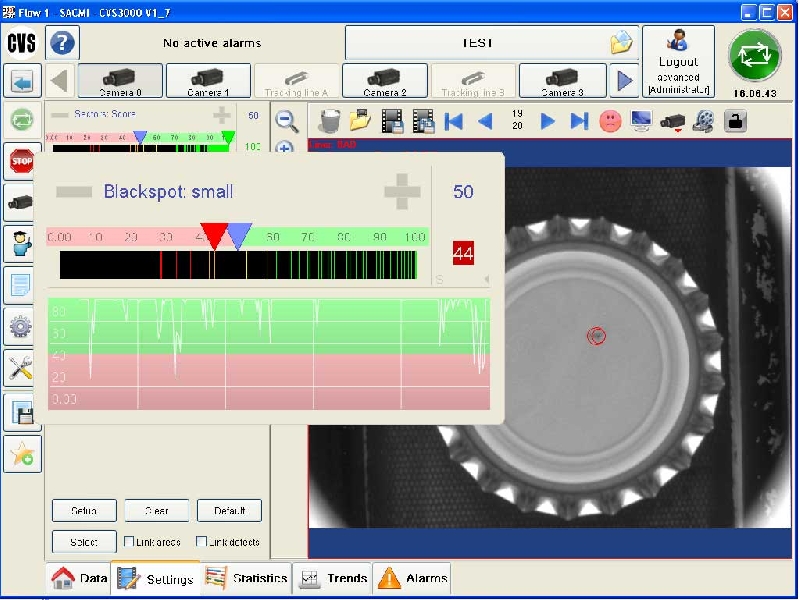 ---
CVS360-3D
It allows the perfect reconstruction of a 2D image in a three-dimensional object, compensation for any spatial position errors, perspective and deformation.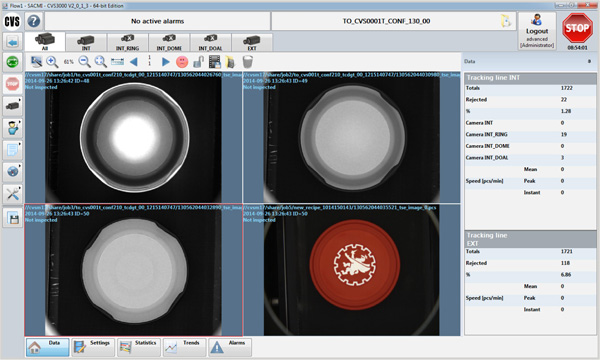 ---
Chrometriq Illuminators
Chrometriq technology, patented by SCAMI, allows you to simultaneously acquire 3 different images with one camera. Coupled with high-resolution cameras, it reduces false rejects. Supplementary modules can also be added with UV (ultralviolet) or IR (infrared) light to perform special inspections.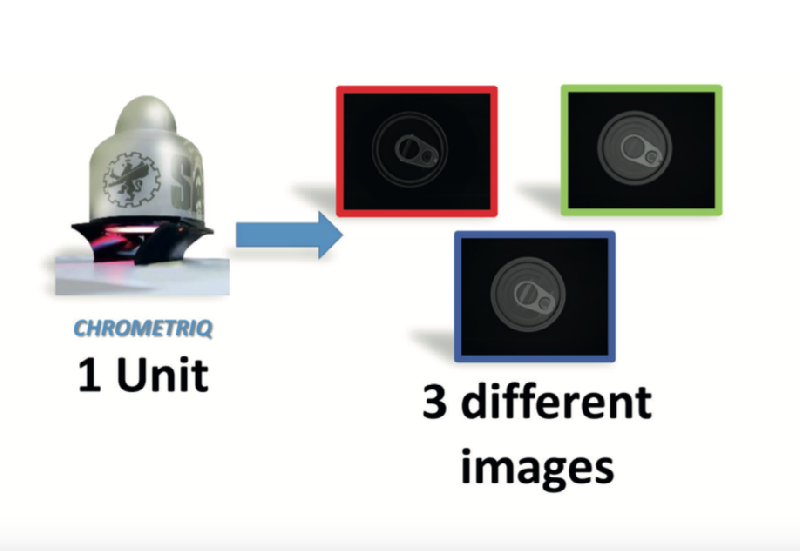 ---
Double Shot
SACMI Double Shot technology allows you to capture two images of the same piece, but with different illumination in less than a millisecond. It allows 6 images for each part inspected to be obtained coupled with Chrometriq technology.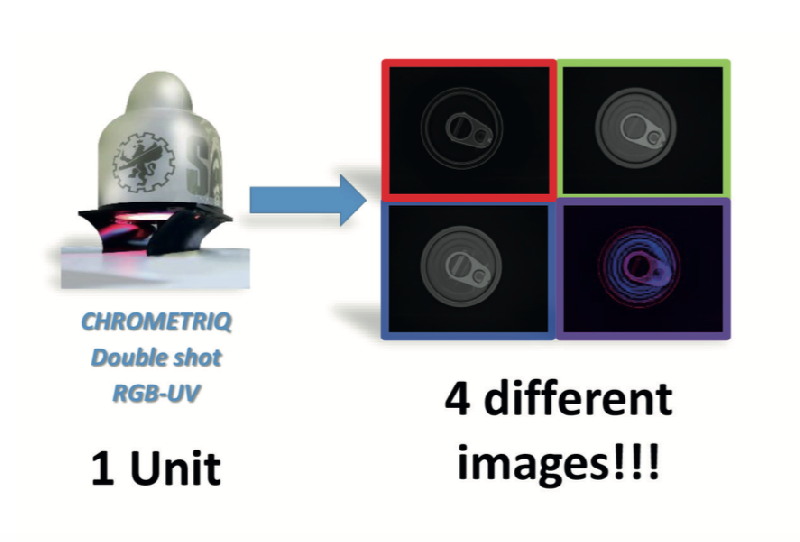 ---