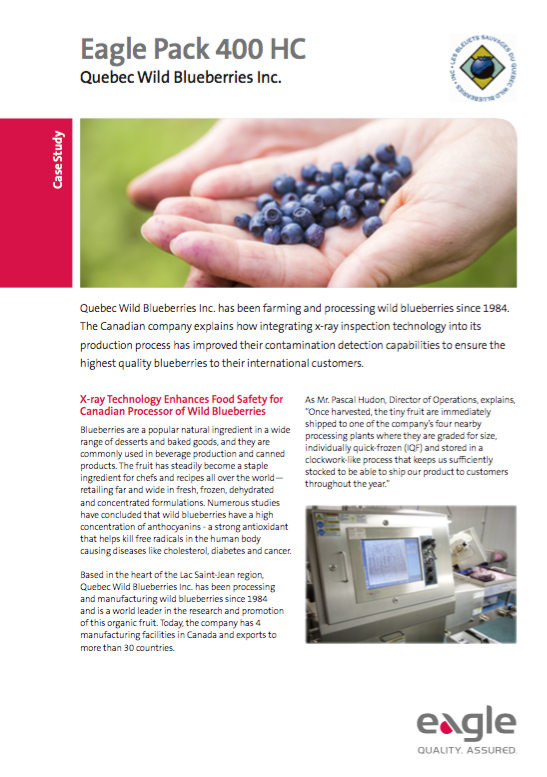 Quebec Wild Blueberries: X-Ray Inspection Enhances Food Safety for Wild Blueberry Processor
Quebec Wild Blueberries Inc. has been farming and processing wild blueberries since 1984. The Canadian company explains how integrating x-ray inspection technology into its production process has improved their contamination detection capabilities to ensure the highest quality blueberries to their international customers.
The company searched for food inspection equipment with the following requirements:
Reliable foreign object detection and removal of small glass shards, metal fragment and mineral stones
High-performance results while operating in a cold environment
Ease of cleaning for daily harsh wash down environments
The Eagle Pack 400 HC, with its robust construction and IP69 rating, was the perfect solution to address all of this company's needs for x-ray inspection of blueberries. This food inspection equipment is capable of performing foreign object detection as well as other quality assurance checks simultaneously. Additionally, it is not affected by thaw or freeze conditions, and its simple tool-less belt removal and interlocked hinged louvers makes it the ideal choice to ensure the highest food safety for blueberry processors.
TÉLÉCHARGER LE DOCUMENT